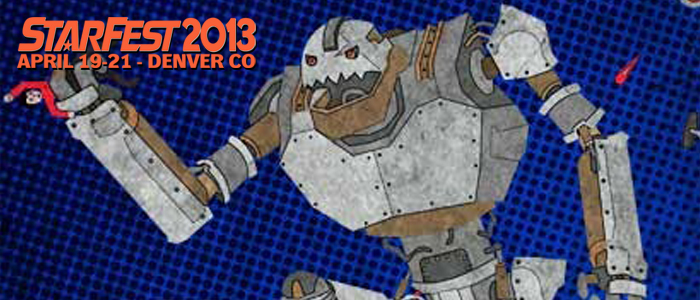 The Reel Nerds will be attending Denver's premiere Sci-Fi convention in April. However, it will be without a booth. We'll simply be perusing the con and sitting in on stuff. So if you spot us in our official Reel Nerds shirts, say hello.
Brad will probably be there the whole time, flashing Vulcan-gang signs.
UPDATE: We will have a booth after all! Just Saturday though. Come hang out at it!
Click here for more convention info.
Every week Ryan, James, and Brad of Denver based Reel Nerds Podcast attend a new movie and then we podcast our experience to the world. We also share news, opinions and reviews of movies, comics, video games and pop culture! Turn off your cell phones and save the chatter for after the credits!