(This teaser was for the Oriental premiere Aug 10th. I'm including it just so you can see some footage. Ignore the screening info and pay attention to the poster below)
Of course I'm going to exploit my podcast to promote the screening of my 2014 48 Hour Film 'The Diary of Anya Frank"!
August 3rd-5th, I embarked on my 5th 48 Hour Film Project. Back from the previous years were Adam Smith, Robert Tanaka, and Eileen Agosta, but because of all of our JCVDDV filming, we were tepid about participating in this year's competition. It's exhausting and we're not as young as we used to be. Last year we busted our asses making the action comedy Thunderbolt but ultimately crossed the finish line a bit too late (the second time that's happened). The film turned out really well and audiences enjoyed it, but because it was turned in late, it had NO chance of getting screened at the Esquire for the "Best Of" screening.
Thus, my number one priority as team leader this year was: TURN IT IN ON TIME, no matter how polished it was. Impressively, this year, we turned "The Diary of Anya Frank", early, and in solid condition, and I actually slept twice throughout the weekend! Big thanks are deserved for my teammates Adam Smith, Eileen Agosta, Jami Haber, Kendra Buck, Nathan Westlake, and Robert Tanaka for making the weekend easy.
Last week I was informed that our film was one of 14 films from the 54 competing this year that was selected to screen September 18th, 7pm, at the Esquire Theater. Although our only goal each year is to make something cool with cool people, it's also nice for those involved to feel some outside validation for donating their time and energy over an exhausting three day weekend. Not only is our film in the running for "Best Film", but other awards are handed out on this night for things like "Best Actor/Actress", "Best Writing", "Best Use Of…", etc., and it would be exciting to see anyone from our crew go home with one.
Of course, there are 13 other amazing films (they're still choosing a 15th) in contention next Thursday that demand your attention and this why should get your tickets to the screening as soon as you can. THIS EVENT SELLS OUT! I highly encourage you to attend and support the films and purchase tickets well in advance.
You can purchase tickets online here: http://tickets.landmarktheatres.com/%28S%28f5xplgbkmjwoqdvdfopk1kvv%29%29/Ticketing.aspx?TheatreID=228&MovieID=14064&ShowDate=9%2F18%2F2014&ScheduleID=31052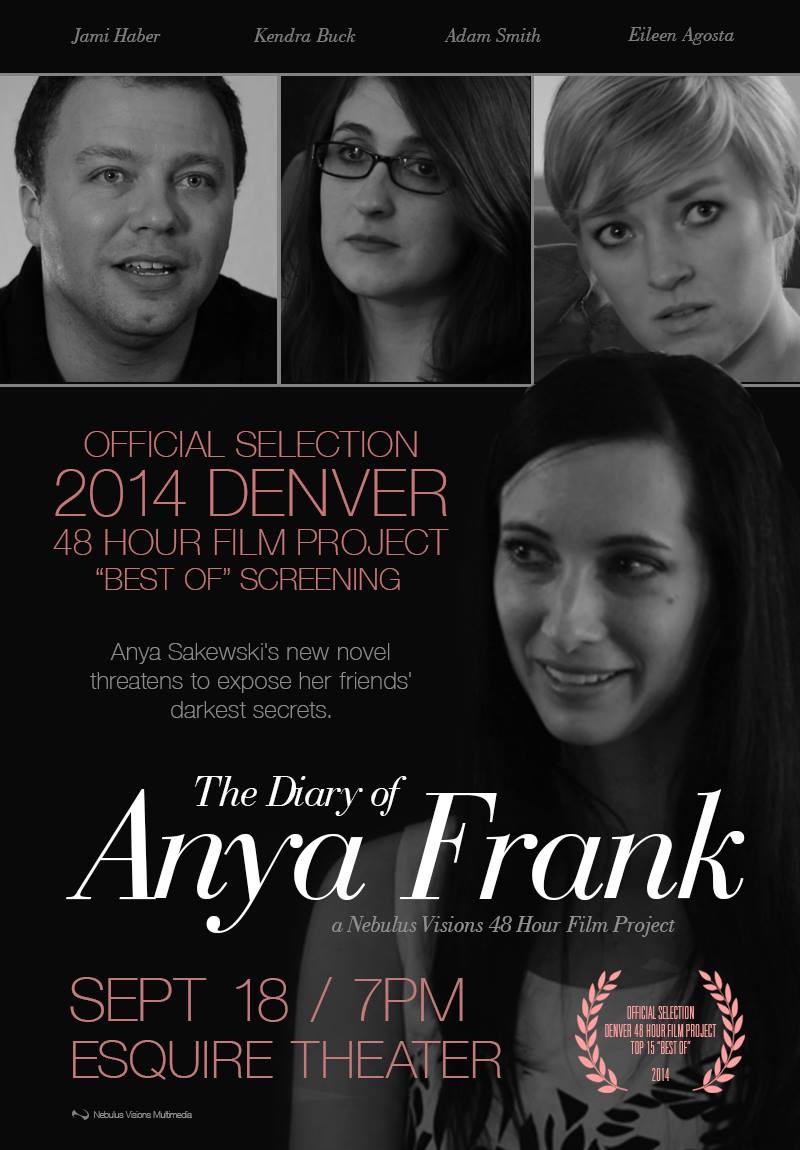 About the Author: Brad
His earliest memory of nerdiness is discovering the Star Trek motion pictures when his parents (presumably) accidentally rented the first one on laser disc. He attended his first convention at the age of 12 and has been to many Star Trek conventions since, as well as SDCC, NYCC, and E3 twice. He's also an avid TMNT fan who has each of the first four issues of the original comic book signed by Eastman AND Laird. Brad also favors Batman and loves Nintendo so much he still plays his Virtual Boy from time-to-time. When he's not immersed in nerd media, he's out competing at bar trivia or working on several creative projects like podcasting, producing short films, publishing books, and drawing cartoons. His favorite film of all-time is Teenage Mutant Ninja Turtles: The Movie and with over 600 DVD's and blu-rays in his collection, Brad is surely a Reel Nerd.