Welcome to the results of Week 2 in the Reel Nerds Podcast Fantasy Movie League! We've added two new competitors to the league with Tyler Perry's A Medea Cineplex (Henry) and Detonatormonkey (Ryan formerly of Nerd Fap Podcast)!
It was a wild weekend with ColoRadJoe (Joe) obtaining the Perfect Cinema (which carries a $5 bonus) early on, but once 'estimates' were revised, Radley Cinemas (Brad) leapfrogged into the top spot. Unfortunately for him, 'actuals' eventually were decided and ColoRadJoe retook the lead by $261,759. Radley Cinemas still holds the season lead, but not by much.
PeterParker (Ryan) once again tried to counter-program the expected lineup and would be completely at the bottom of the league if not for Movies After Ass (Zach) who once again failed to pick a lineup.
Next week will be another week tricky predictions with Blair Witch being the obvious front-runner. Is there enough goodwill from the original left to attract audiences? Is it compelling enough to bring in new audiences? Stay tuned!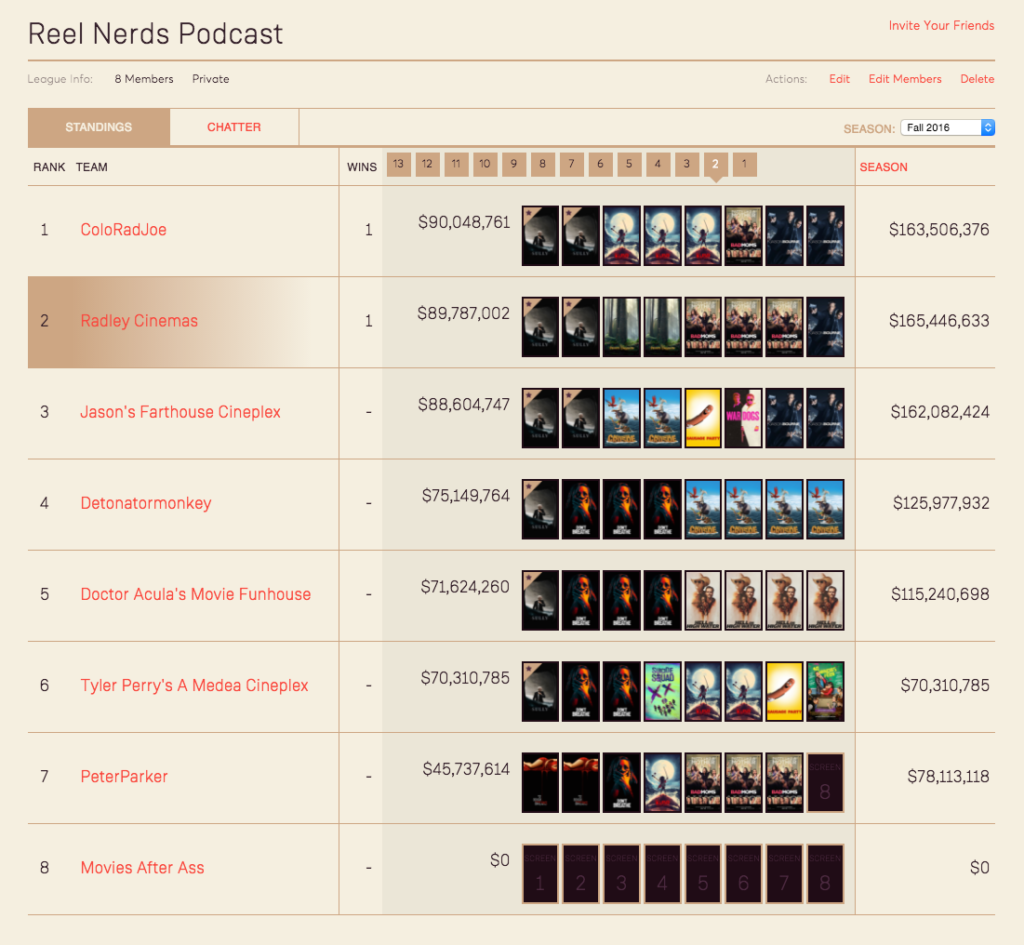 Every week Ryan, James, and Brad of Denver based Reel Nerds Podcast attend a new movie and then we podcast our experience to the world. We also share news, opinions and reviews of movies, comics, video games and pop culture! Turn off your cell phones and save the chatter for after the credits!