This week, many teams put a lot of stock in Max Steel, which tanked hard, or Kevin Hart's What Now?, while The Accountant over-performed, making this week's Perfect Cinema 2x The Accountant, 3x Middle School, and 3x Don't Breathe. Radley Cinemas came the closest to that combo and picked up his third win of the season.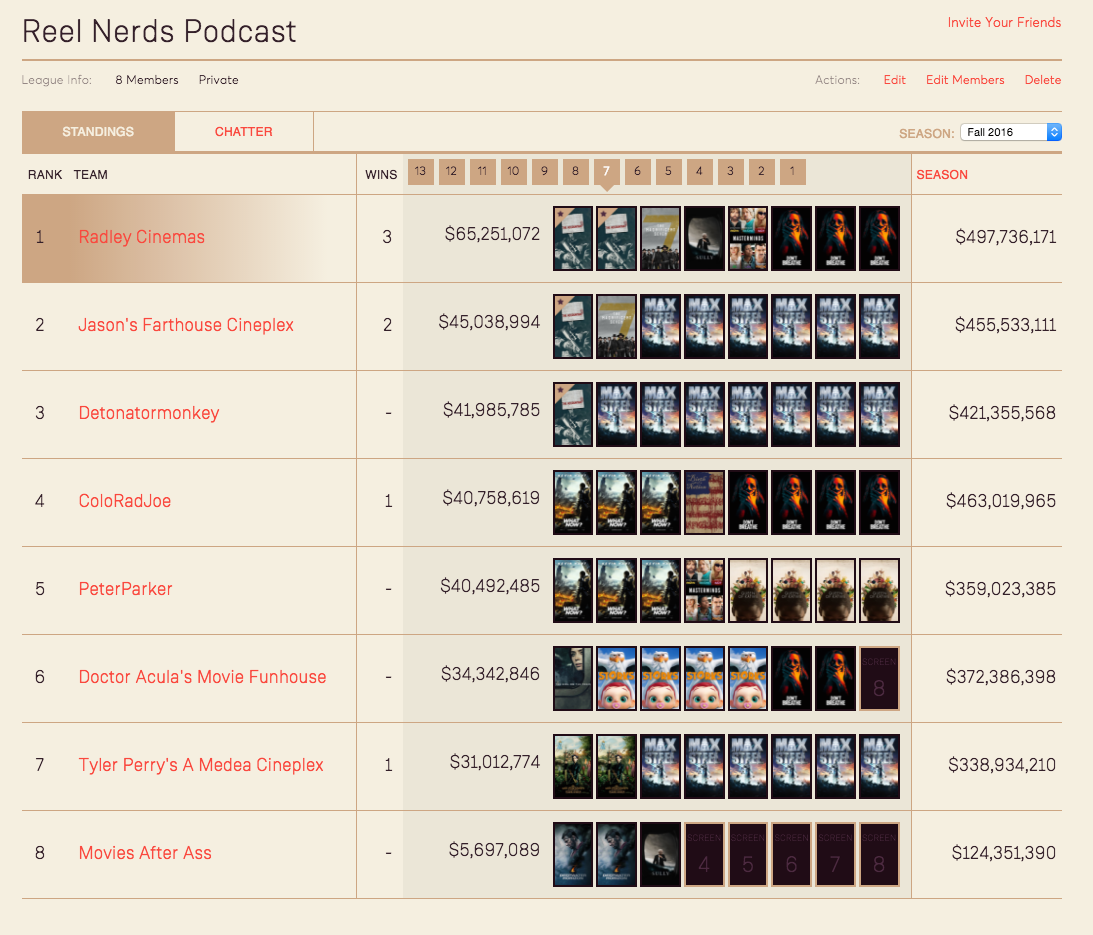 This week also saw the debut of The Nerdy, our league trophy! All hail the Nerdy!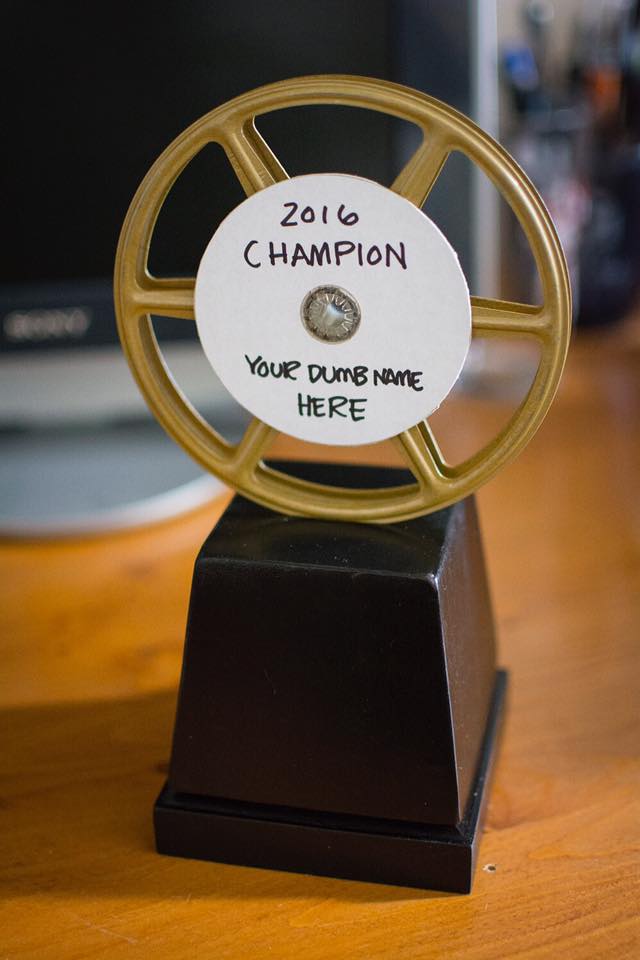 Every week Ryan, James, and Brad of Denver based Reel Nerds Podcast attend a new movie and then we podcast our experience to the world. We also share news, opinions and reviews of movies, comics, video games and pop culture! Turn off your cell phones and save the chatter for after the credits!