What a 'strange' week. Who knew people wanted to see trolls half as much as Marvel's newest film? Three teams guessed well but ColoRadJoe guessed spot on and picked up the season's first Perfect Cinema which carries a $5 million bonus. This win also practically eroded Radley Cinemas' massive lead which sent him crying into the corner. PeterParker played his best hand of the season, narrowly edging-out Jason's Farthouse Cineplex.
Next week sees the 'arrival' of another slate of multiple releases that should make finding that Perfect Cinema even more elusive.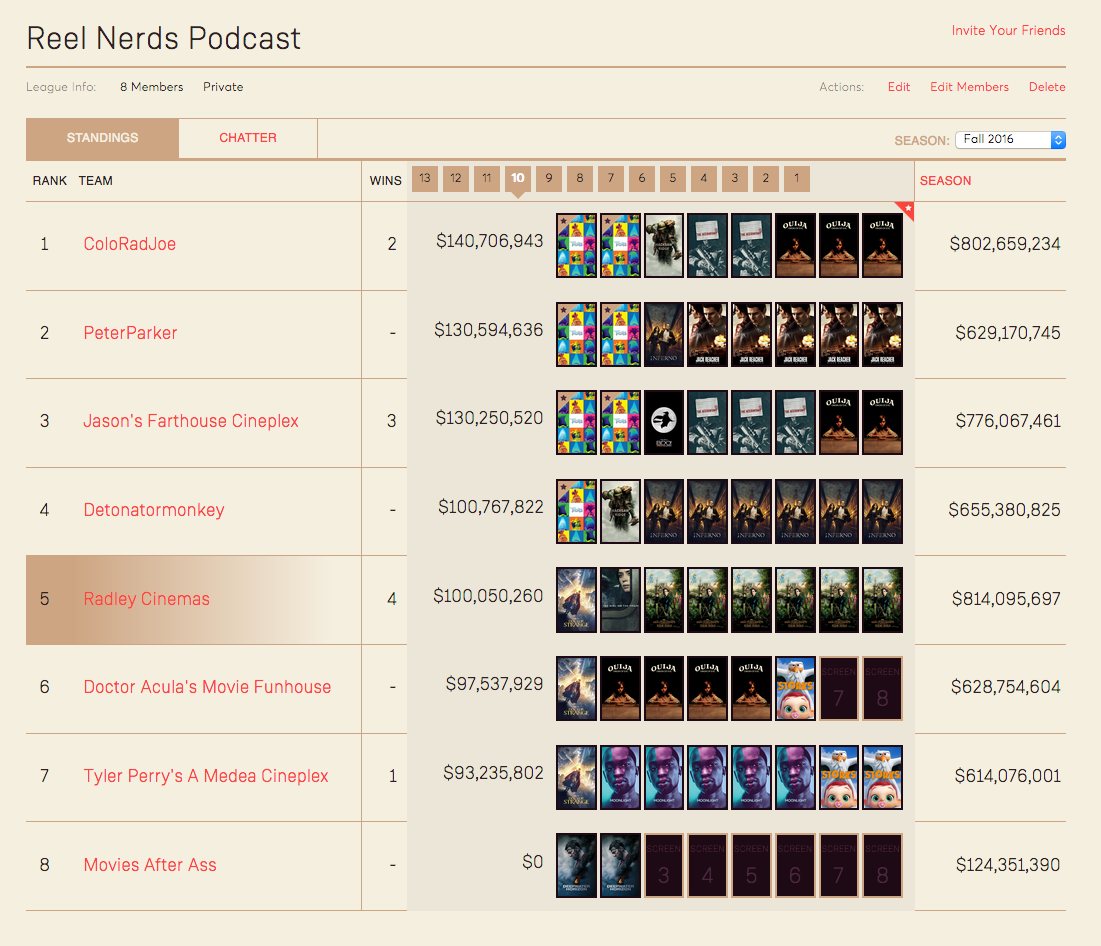 Every week Ryan, James, and Brad of Denver based Reel Nerds Podcast attend a new movie and then we podcast our experience to the world. We also share news, opinions and reviews of movies, comics, video games and pop culture! Turn off your cell phones and save the chatter for after the credits!