Here we are, nearly at the end of the season. Next week will decide the Fall 2016 Reel Nerds Podcast League Champion! And currently it looks like it's Radley Cinemas' to lose…
While the past few weeks saw better than expected returns, something about the release of Fantastic Beasts had a very negative effect on the rest of box office, while it itself performed better than everything else by a wide margin, it still came in slightly below industry predictions. Meanwhile, all the other newcomers like Edge of Seventeen and Billy Lynn's Long Halftime Walk crashed out of the gate and crippled two teams. Four teams with different arrangements came in with very close totals to each other, three teams relying heavily on Arrival and variances made by one or two screens.
But Radley Cinemas picked up the win by rolling the dice on Moonlight to fill almost all of his lineup. Thanks to the doubling of its theater expansion, Moonlight earned enough extra cash to make it this week's Best Performer, and with 1x Fantastic Beasts, also the Perfect Cinema.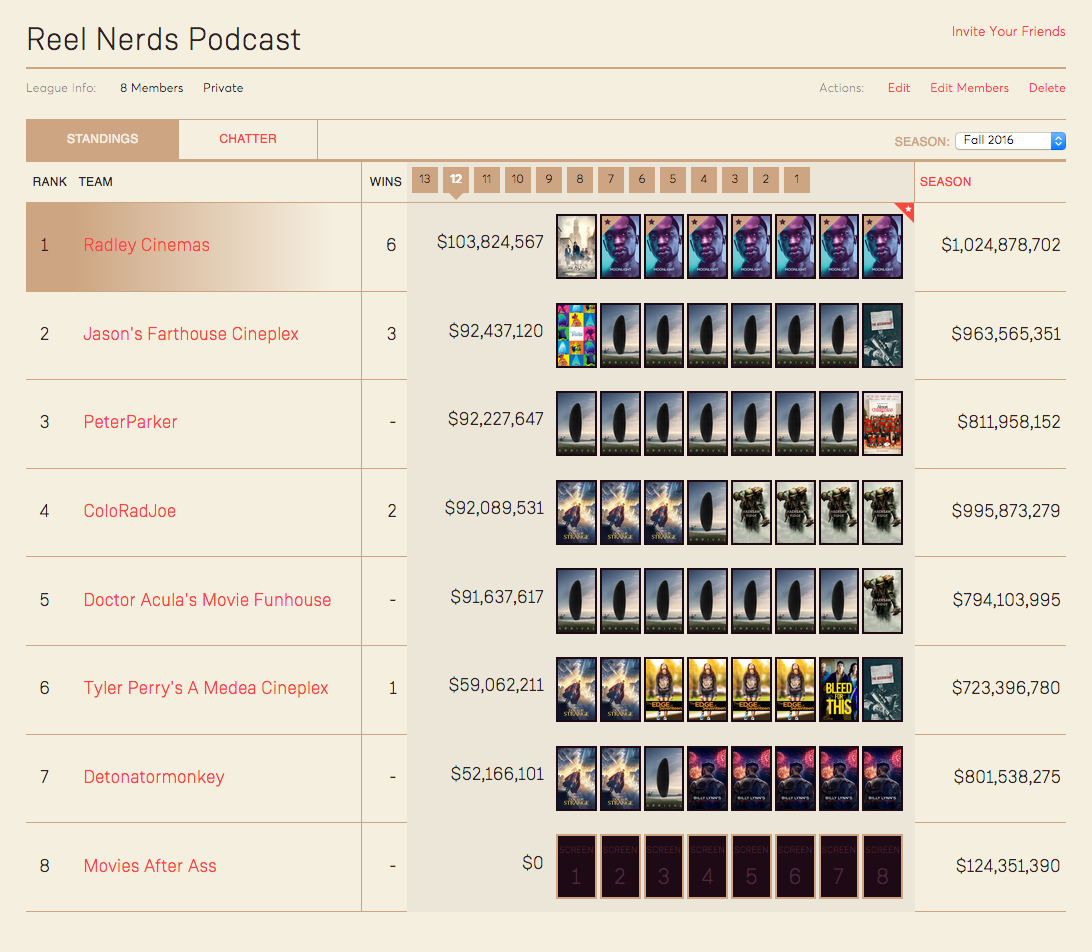 Every week Ryan, James, and Brad of Denver based Reel Nerds Podcast attend a new movie and then we podcast our experience to the world. We also share news, opinions and reviews of movies, comics, video games and pop culture! Turn off your cell phones and save the chatter for after the credits!