It was supposed to be one of the more difficult weeks to predict but two teams managed to find the Perfect Cinema. ColoRadJoe and Radley Cinemas expected the expansion of Nocturnal Animals to do well, and it did, becoming the Best Performer of the week. However, ColoRadJoe claims the official win because he finalized his lineup sooner. When approached for comment, Radley Cinemas stated, "This is bullshit!" and stormed off. Doctor Acula's Movie Funhouse's strategy of not changing his lineup has come to an end, down in the basement.
Next week, Rogue One pricing will be split into three separate days. Will it be better to play only Friday? Or Double up with Saturday and Sunday? It all depends on the FML pricing gods.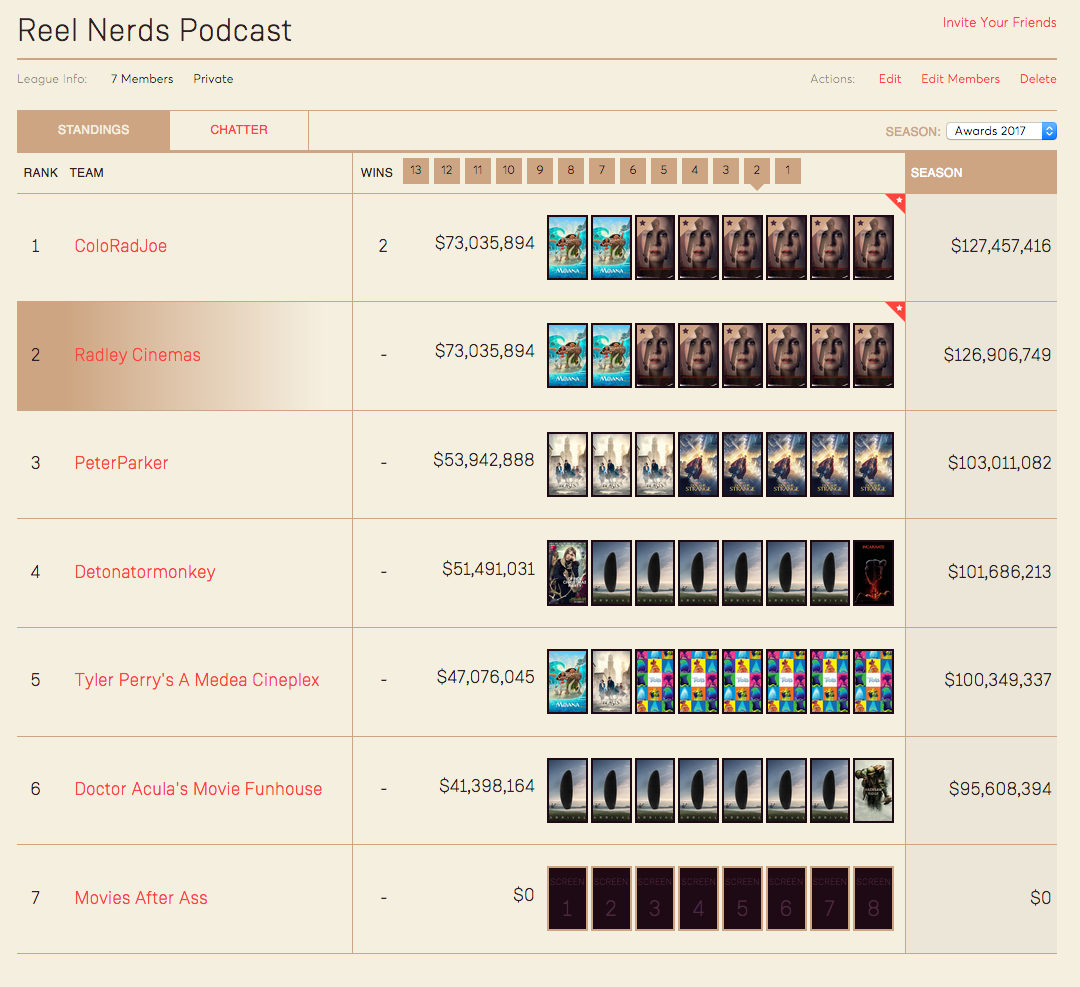 Every week Ryan, James, and Brad of Denver based Reel Nerds Podcast attend a new movie and then we podcast our experience to the world. We also share news, opinions and reviews of movies, comics, video games and pop culture! Turn off your cell phones and save the chatter for after the credits!