Another four-day week comes to a close with PeterParker getting his first win of the season. La La Land and Passengers were the paths to success, which Tyler Perry's A Medea Cineplex also capitalized on. Detonatormonkey and ColoRadJoe split third place with Doctor Acula's Movie Funhouse very close behind in 4th/5th. No one found the BP or the PC this week.
Next week, Underworld: Evolution is the big new release with Hidden Figures expanding so either of those two will most likely fill some lineups. If Hidden Figures' previews go well I think we'll have another close week on the board.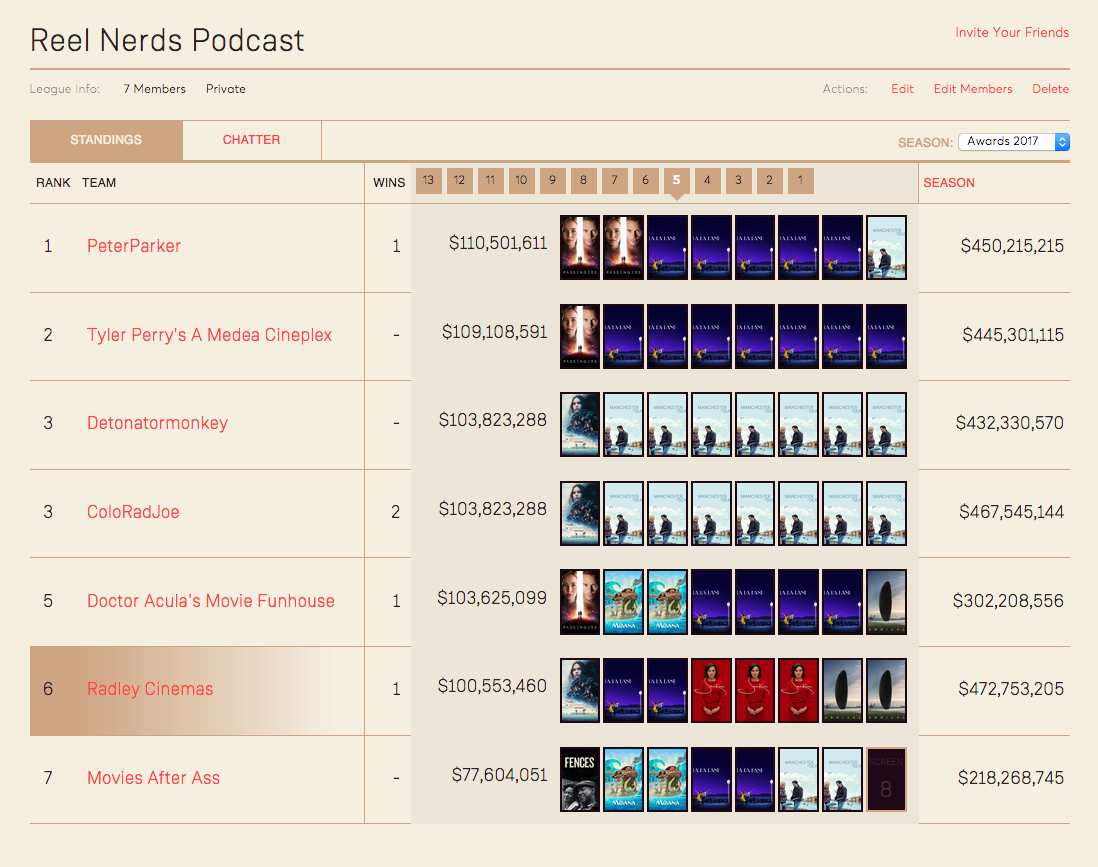 Every week Ryan, James, and Brad of Denver based Reel Nerds Podcast attend a new movie and then we podcast our experience to the world. We also share news, opinions and reviews of movies, comics, video games and pop culture! Turn off your cell phones and save the chatter for after the credits!