Look at that. We're already half way through this season!
Hidden Figures took down Rogue One this weekend by a slim margin, and it seems most of our players were hip to its fortunes. Radley Cinemas got another win and a Perfect Cinema out of it while Tyler Perry's A Medea Cineplex and ColoRadJoe matched each other for second place.
Next week is yet another fucking 4-day weekend, and with 6 new releases in play, get ready to see everybody's lineups get screwed over. I'm not even gonna deal with it right now, it feels so complicated. I'm just gonna hum the La La Land score until I forget this is a thing I have to deal with in 3 days.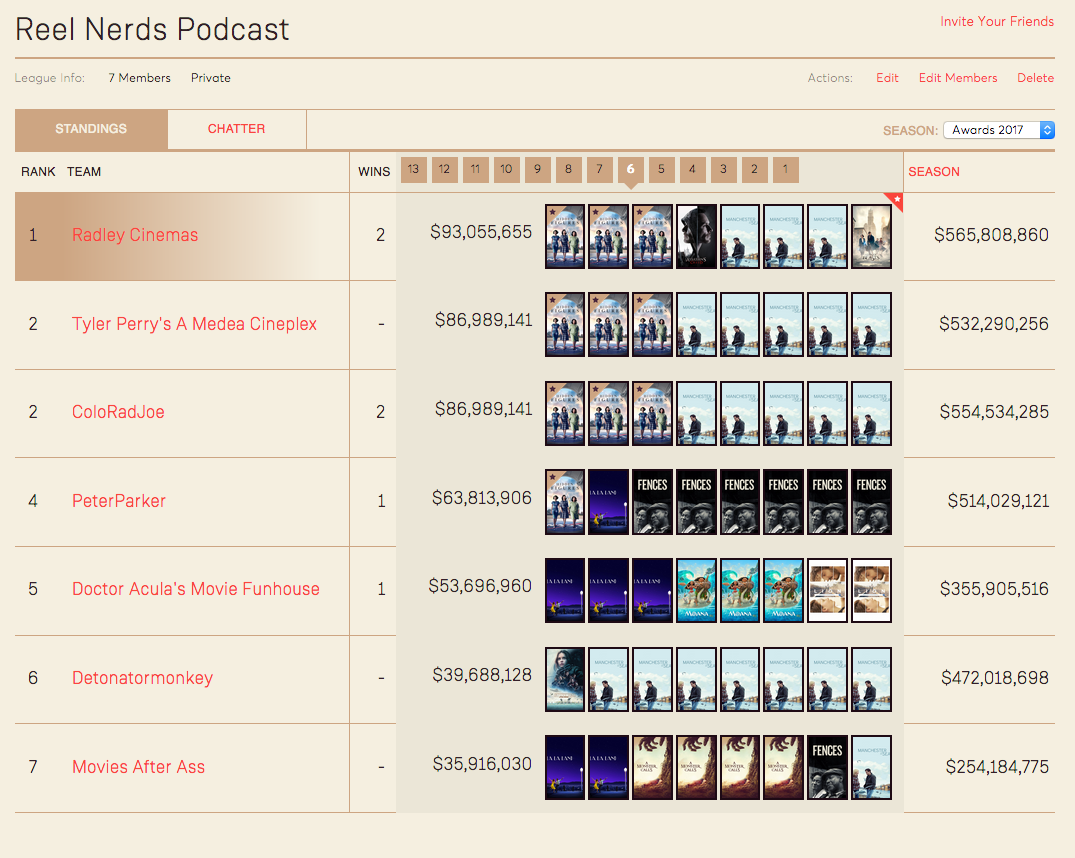 Every week Ryan, James, and Brad of Denver based Reel Nerds Podcast attend a new movie and then we podcast our experience to the world. We also share news, opinions and reviews of movies, comics, video games and pop culture! Turn off your cell phones and save the chatter for after the credits!