Hidden Figures continues a fantastic run while La La Land gets an awards boost. This week, PeterParker and Radley Cinemas split the #1 spot but the win goes to Peter who locked his lineup earliest.  Not far behind were ColoRadJoe, Dr. Acula, and Tyler Perry who each went mostly in on Hidden Figures and Silence.
Next weekend it's Split vs. XXX 3… will Shamalyan get his mojo back or will we discover audiences have been missing out on the adventures of Xander Cage?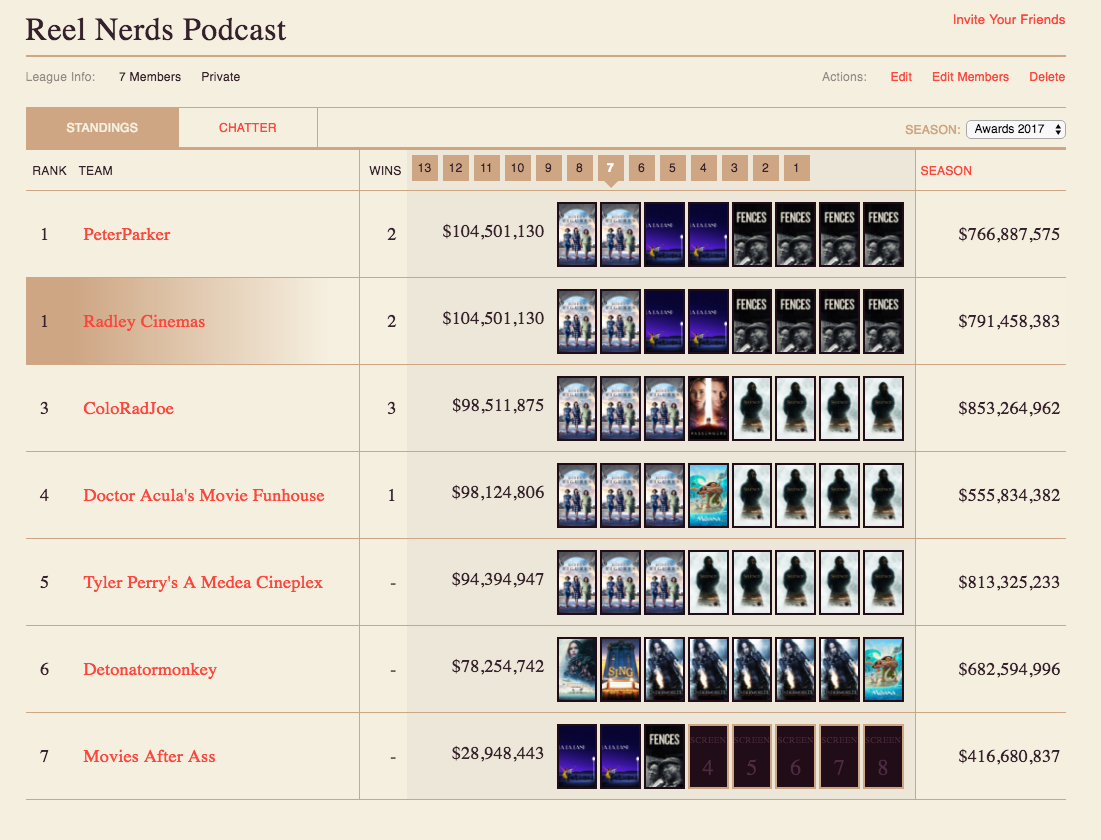 Every week Ryan, James, and Brad of Denver based Reel Nerds Podcast attend a new movie and then we podcast our experience to the world. We also share news, opinions and reviews of movies, comics, video games and pop culture! Turn off your cell phones and save the chatter for after the credits!