2013 is behind us and overall there were few films that I adored on a Wall-E or The Dark Knight level and plenty that I felt an indifference toward. I saw a lot of indie pictures but almost none of them I wanted to recommend to people. Compared to last year, I actually went to a theater less and I saw much fewer movies more than once and made room for more different titles, while I saw almost the same amount of re-releases. Before we examine each film on the list, let's look at a breakdown of this year's stats.
Statistics
Total theater viewings: 89
Alamo Drafthouse: 29
Highlands Ranch AMC 24: 16
Sie Filmcenter: 14
Colorado Mills: 14
Denver West: 5
Landmark Esquire: 5
Landmark Mayan: 1
Landmark Chez Artiste: 1
Denver Pavilions: 1
Tiffany: 1
Aurora Movie Tavern: 1
Harkins: 1
(Did I really not set foot in the Landmark Greenwood Village at all this year? Wow.)
Total repeat viewings: 5
Total different movies watched at the theater: 84
Total new release movies: 73
Total re-release movies: 13
Estimated money spent: $934.50 (@avg $10.50 per ticket)
Midnight Madness and Alamo Specialty Programming
Teenage Mutant Ninja Turtles
My all-time favorite film and I got to see it again at the Esquire.
The Room
I saw this twice, once with Tommy Wiseau there for a Q&A. The movie is notoriously bad, but the fun is in how the audience reacts by throwing spoons, quoting lines, and laughing at it.
Ghostbusters
The first film we watched at the Alamo Drafthouse during the grand opening.
Sleepaway Camp
The twist at the end is its claim to fame and Jonathan Tiersten is pretty much the only actor acting naturally.
Jason X
The print was kind of washed out and not as fun as I remember, but it has some cool ideas sometimes and a great holodeck gag.
Terminator 2: Judgment Day
One of the most bad-ass action films of all-time and, in a way, one of the best remakes.
Akira
The animation is still great, but I think this was a new dub and I can't stand the fluff lines they use to match the characters' japanese lines.
Superman
Still a great film, but the effects and goofy sensibilities really date it.
The Benson Interruption: Lethal Weapon
Doug Benson and other comedians pulled an MST3K on this and, having never seen it without commentary, I can't imagine enjoying it without their jokes.
2013 New Releases

Texas Chainsaw 3D
I can't remember if we saw this in 3D or not. Doesn't matter. I don't think I should be sympathizing with Leatherface by the end of the film. Slasher-fail.
Gangster Squad
Like a dumb L.A. Confidential complete with Sean Penn shouting, "Here comes Sant-y Claus!" Yuck.
Bullet to the Head
There a sweet axe fight… that's about it.
Evil Dead
Impressive in-camera gore effects. But I don't think it pushed the envelope as much as the poster claimed it would.
A Good Day To Die Hard
Awful. Really disappointing given the pedigree of the franchise. Willis seems bored. McClaine has nothing clever to say. The plot is the same as ever. It's no wonder they dumped this in February instead of summer.
Snitch
Don't remember much of this. I think I was just indifferent.
Jack the Giant Slayer
The CGI giants aren't impressive and it feels like the movie has an identity crisis between being a fun kids film and a mature action flick for adults.
Oz the Great and Powerful
Has some clever moments, but the production design is lifted right out of Alice in Wonderland. Can't remember if this was a 3D screening. Either way, I felt like it was all in front of a green screen. Oh, and the love triangle story was annoying and Oz barely earned redemption.
The Last Stand
Has some fun moments, but otherwise, not very memorable.
John Dies at the End
Not sure what even was going on for most of this film. Feels like it's being weird just to be weird.
The ABC's of Death
An interesting anthology of horror, if your idea of horror is asian men forced into a masturbation contest to obtain their freedom.
Olympus Has Fallen
Even I confuse this with White House Down. Which one has James Woods as the villain? Which one has Jamie Foxx in it? The answer to both is: not this one. Gerard Butler does Die Hard in the White House to save Aaron Eckhart. Coincidentally, a better Die Hard than A Good Day To Die Hard.
G.I. Joe: Retaliation
Better than the first unless you're a fan of the 80's cartoon apparently.
The Great Gatsby
Obnoxious and boring at the same time. Production design is a feast for the eyes, but I didn't for the most important parts… the characters and their story.
From Up On Poppy Hill
A nice, sweet animated movie, kind of boring in the middle though.
Jurassic Park 3D
The 3D conversion of this 1993 classic was actually not flat and pretty decent.
42
Certainly a good film and worth the watch to see Harrison Ford's performance.
Identity Thief
More enjoyable than I expected. Actually has some heart to it.
Oblivion
Spectacular production design. But the story didn't capture my imagination.
It's A Disaster
A fun, character-driven end-of-the-world comedy that works even in just the one location.
Upstream Color
Beautiful cinematography. Maybe the best of the year. But the story was hard to follow.
Thale
Not sure if I can fairly judge this as I did sleep through some of it.
Pain and Gain
Kind of fun, but in the end, the characters aren't likeable and thu, can't stick with me.
Iron Man 3
Keeps things fun as RDJ owns the movie sans the Iron Man suit. Awesome surprise in the middle.
The Hangover 3
I've been indifferent to this franchise but this movie was really fun in my opinion.
Now You See Me
Again, kind of boring, I slept through a good chunk of the middle and the protagonists are so smug it's unlikeable.
World War Z
The end sequence was about the only thing that captured my attention.
White House Down
Another absurd version of 'Die Hard in the White House' scenario.
The Lone Ranger
Better than most people give it credit for. The end sequence on the train is clever and inventive.
Maniac
Wasn't crazy about the inner monologue.
Pacific Rim
So much like a live-action Neon Genesis Evangelion, all I could think of the whole time was, "What isn't this officially a live-action Neon Genesis Evangelion?"
V/H/S 2
There was much hype about how much more shocking the stories were over the original, but it was only as interesting as the first.
R.I.P.D.
Very much Men In Black but with ghosts and not as witty.
The Internship
Surprisingly entertaining, but doesn't push any comedy boundaries.
Only God Forgives
Stylish as hell, but not much else. All of the characters are awful and there's nothing to be invested in.
The Wolverine
Exciting beginning and end, but the middle is a long bore. Not brain-dead like Origins, but nothing special either.
Kick Ass 2
The sequel is fun and the Motherfucker steals the show, but there's just too much going on I think.
I Declare War
Great idea, and the movie is acted well considering the cast is only children, but because of the trailer I expected more fantasy than drama.
In A World…
Has some funny moments, and it's entertaining enough for a movie about voice acting.
Insidious 2
Not having seen the first one, I was completely lost and it didn't make me curious enough to find out what I missed.
Prisoners
A very good film, well-acted, well-made, tough to endure sometimes, except for the Bond-villain-explaining-the-plan climax.
Don Jon
Good movie, funny, not sure what I was supposed to take away from it.
Prince Avalanche
Kinda like Clerks in a forest. Just two road painters talking, sharing stories, dealing with their issues.
Frankenstein's Army
Aside from the "why are you still filming this? you're in danger!" problem, the monster and violence effects are pretty awesome.
Bad Milo
I fell asleep through most of it. If you're gonna make a movie about a demon born from your butt, swing for the fence. Too tame.
Machete Kills
I'm more interested in the next one… in space! It's wildly over-the-top beyond the grindhouse homage it began as. Mel Gibson excels copying his character from that South Park episode.
Escape From Tomorrow
It's impressive they actually filmed much of it within the Disney parks without permission, but without an interesting story there's not much worth watching.
Captain Phillips
It's an effectively executed dramatization of the actual events. Could have been just as good as a documentary.
Escape Plan
I keep hoping these action icons will come back and somehow advance the genre that made them. Instead, it's just more of the same.
A.C.O.D.
Amusing, but I guess it doesn't resonate with me enough not being a child of divorce.
Bad Grandpa
I never thought the old man gags in the previous films were all that funny, but they succeeded in making a funny feature of it. Great gags.
We're The Millers
Pretty funny, has some heart, but the villain-has-everyone-at-gunpoint-and-gives-the-heroes-time-to-plead-their-case climax needs to stop.
Birth of the Living Dead
Good doc about the making of the Romero classic. Thanks to Ryan, I already knew most of the story though.
Ender's Game
Not a game I'd want to play again.
Thor 2: The Dark World
Enjoyed it more than the first. Very much a superhero comedy.
The Hunger Games: Catching Fire
Almost a remake of the original, successfully loses some of the goofy shit.
Oldboy (2013)
It's my opinion that if you're going to remake a successful film, put a distinct stamp on it that gives you a reason to see it over the other. This doesn't do that.
Anchorman 2: The Legend Continues
Very funny but there's so much disposable humor, it's tough for any of the jokes to leave the theater with you.
Saving Mr. Banks
Very enjoyable. You'll struggle not to get choked up at the end.
The Wolf of Wall Street
Scorsese can also make a comedy. Anyone who see thinks these clowns are being glorified need a perspective check. They're clowns.
The Secret Life of Walter Mitty
A sweet, nice film about stepping outside your comfort zone. Could have been in my top-ten.
Grudge Match
Characters and story is fun and heartfelt, but lots of old person humor about old people and being old.
The Hobbit: The Desolation of Smaug
I stayed awake this time and was more into the more adventurous plot. Adding a dragon helps.
Elysium
Awesome effects, sci-fi, but the story is a bit shallow.
The Ten Best of 2013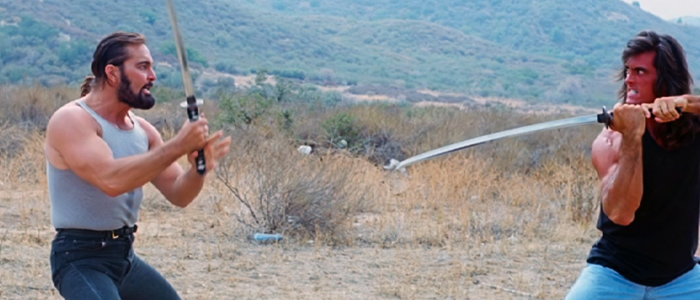 Technically, not a movie from 2013, but I saw it this year at a midnight madness screening and had so much fun hearing other people tear it apart. So bad it's good. Watch it with your friends.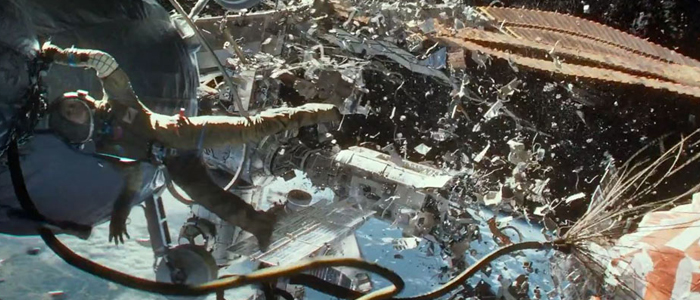 The story is nothing special, but the 3D special effects extravaganza gives you the theme park thrills in the comfort of your multiplex.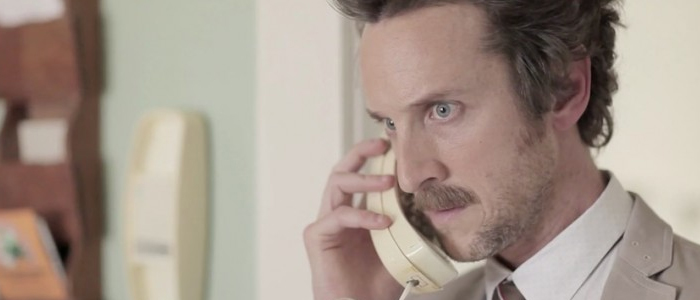 Weird. Just so delightfully weird.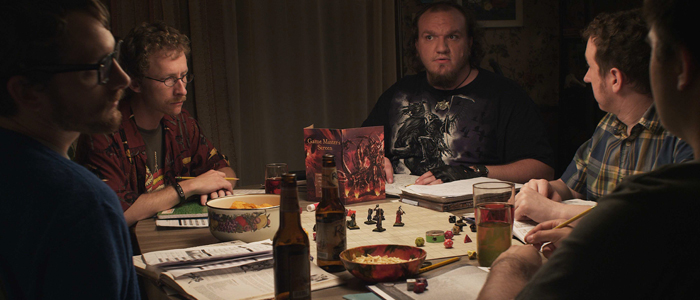 An honest observation of nerd culture and examination of the man child.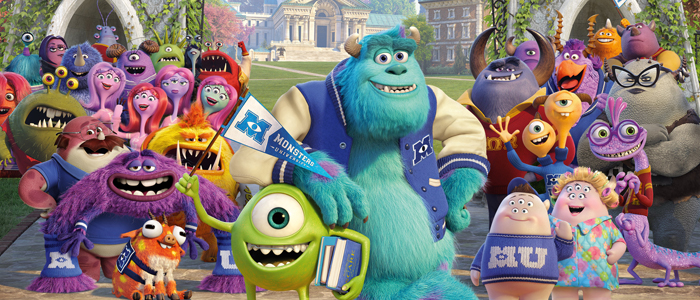 Pixar makes solid sequels and this one even teaches you that no matter what your dream is, no matter how hard you try, some people just don't have what it takes to achieve them.
5. The Incredible Burt Wonderstone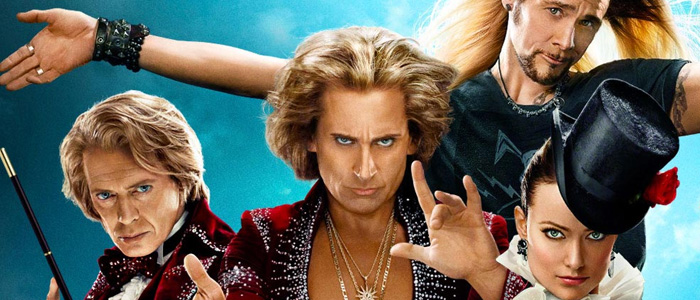 This was the first movie I really enjoyed this year, and it didn't have to be crude to make me laugh. That's impressive. Olivia Wilde is nice to look at too.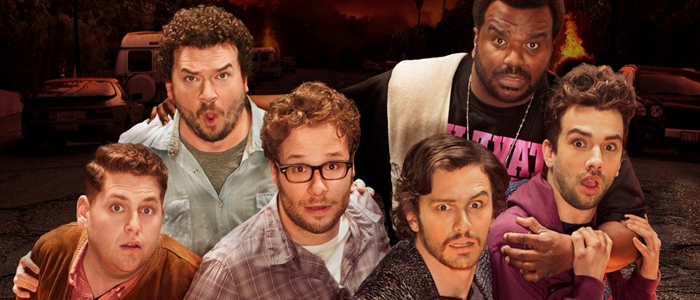 The most relentlessly funny movie of the year to me, meaning more laughs per second consistently.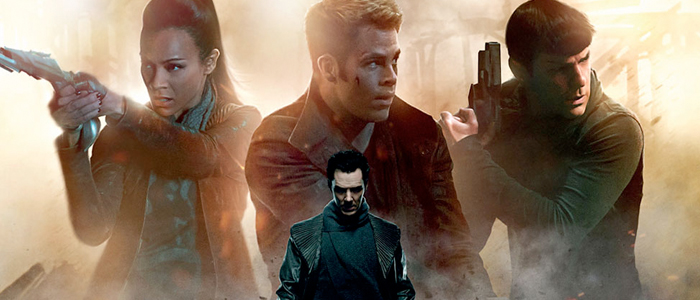 The first movie I saw twice this year, and the very next morning at that. I don't mind they went after the Khan story, especially when I think of this as an adaptation of "Space Seed", the original series episode that debuted Khan.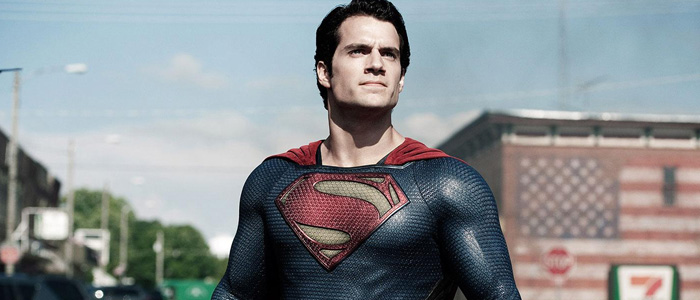 DC really needed this to succeed and I think they did an excellent job of making Superman cool again, updating the mythology and bringing him modern sensibilities.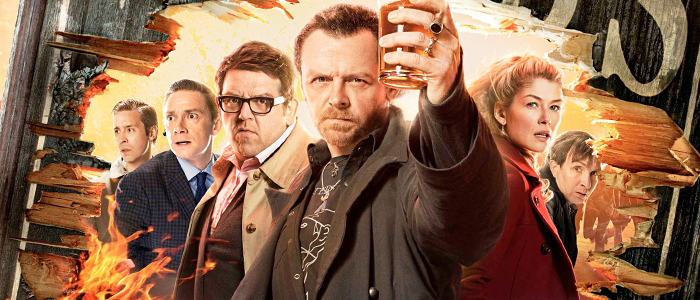 This layered, clever, and creative examination of middle-age, friendship, and alien invasion scenarios was my favorite film of the year.
Well, that's it for 2013. Feel free to submit your thoughts, opinions, questions as always.
– Brad
About the Author: Brad
His earliest memory of nerdiness is discovering the Star Trek motion pictures when his parents (presumably) accidentally rented the first one on laser disc. He attended his first convention at the age of 12 and has been to many Star Trek conventions since, as well as SDCC, NYCC, and E3 twice. He's also an avid TMNT fan who has each of the first four issues of the original comic book signed by Eastman AND Laird. Brad also favors Batman and loves Nintendo so much he still plays his Virtual Boy from time-to-time. When he's not immersed in nerd media, he's out competing at bar trivia or working on several creative projects like podcasting, producing short films, publishing books, and drawing cartoons. His favorite film of all-time is Teenage Mutant Ninja Turtles: The Movie and with over 600 DVD's and blu-rays in his collection, Brad is surely a Reel Nerd.