Well, another year of the 48 Hour Film Project has passed and I've emerged with another new short film. I'm proud to present my horror film "Catastrophe!" this Sunday, August 9th, 8pm, at The Oriental Theater! It involves and world-wide cataclysmic event and the two siblings who have to find a way to safety amidst the chaos.
Tickets can be acquired at the door or online here: https://holdmyticket.com/checkout/event/216329.
My film is in Group D.
Thanks! Hope to see you there!
– Brad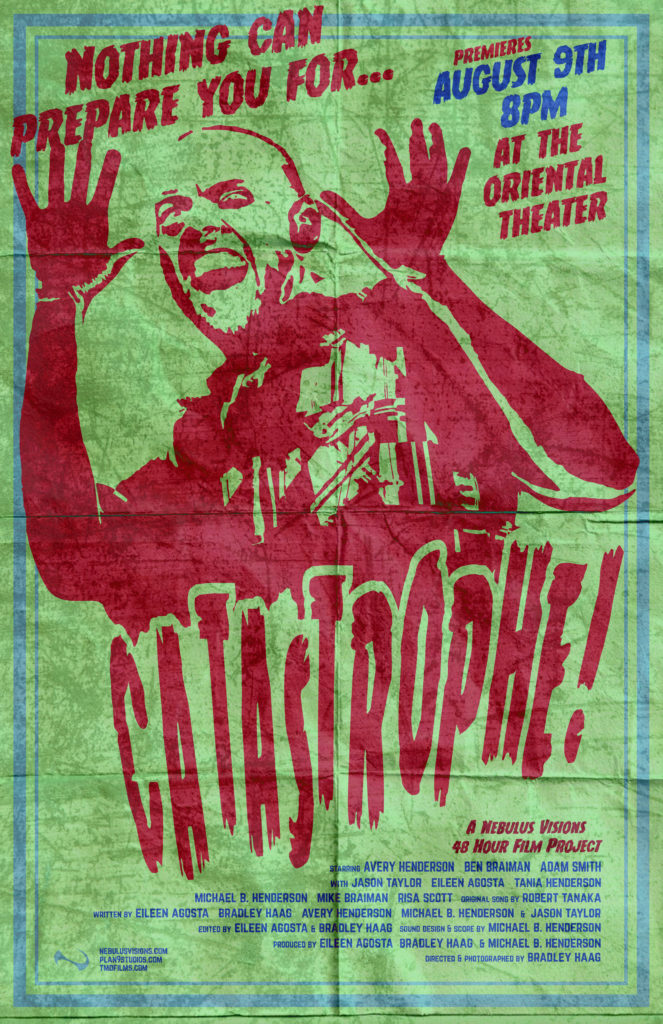 About the Author: Brad
His earliest memory of nerdiness is discovering the Star Trek motion pictures when his parents (presumably) accidentally rented the first one on laser disc. He attended his first convention at the age of 12 and has been to many Star Trek conventions since, as well as SDCC, NYCC, and E3 twice. He's also an avid TMNT fan who has each of the first four issues of the original comic book signed by Eastman AND Laird. Brad also favors Batman and loves Nintendo so much he still plays his Virtual Boy from time-to-time. When he's not immersed in nerd media, he's out competing at bar trivia or working on several creative projects like podcasting, producing short films, publishing books, and drawing cartoons. His favorite film of all-time is Teenage Mutant Ninja Turtles: The Movie and with over 600 DVD's and blu-rays in his collection, Brad is surely a Reel Nerd.