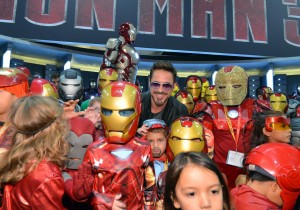 Almost a year has passed and I have seen 20 more Robert Downey Jr movies! I ranked the first 26 I saw and now I going to do it again. I have found along my journey that Mr. Downey has done an amazing job transforming from a Brat Pack star of the 80's, falling from grace because of personal problems, to one of the biggest movie stars in the world. I will say that most of his movies are good and he is a standout in almost all of them. I hope this list inspires you to find an actor you enjoy and watch their full body of work. I only have a few more movies to see,(tough to find,even on Amazon they are somewhat expensive.) but I think this is a pretty complete list. Let me know what you think and if you agree or disagree. So without further ado here we go!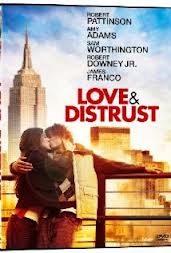 47. Love & Distrust: Love and crap is more like it. This movie is a collection of shorts I think all involved would like to forget. Downey is funny in it but he is only in the movie for 5 minutes so you have to sit through 90 minutes of crap to see him.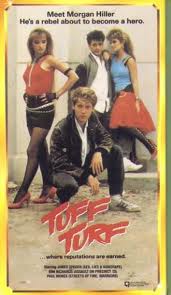 46. Tuff Turf: This movie is trying to be cool, it is not. RDJ does have dogs that he makes attack the bad guys in the climatic fight so that's kinda cool.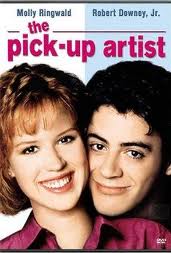 45. The Pick-Up Artist: Lots of good actors are in this lame rom-com. I'm pretty sure this movie killed Molly Ringwald's career. Some good chemistry between the leads cannot save the sappy script.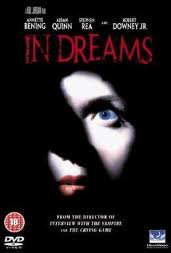 44. In Dreams: Lame serial killer movie. It is cool to see Downey play a villain but I wish it wasn't in this movie. Annette Bening is horrible in it as well.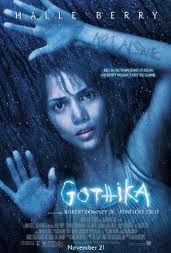 43. Gothika: Oh no Halle Berry is haunted by a ghost! And then she doesn't remember killing her husband! How is she going to solve this murder?! Downey is only in this movie for 10 minutes he does a good job with his small part.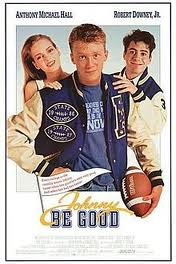 42. Johnny Be Good: Not great, not horrible 80's football movie. Anthony Michael Hall is a football stud and RDJ plays his best friend. This is Uma Thurman's first movie as well. Some funny parts but total cheese.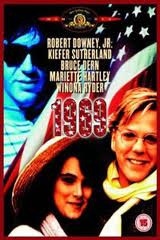 41. 1969: Sweet Kiefer Sutherland and RDJ in the same movie! Aww man, it's a cheesy Vietnam protest movie. Great performances however.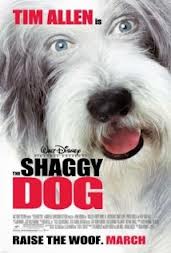 40. The Shaggy Dog: I am not a fan of Tim Allen in Disney movies. And this is no exception. Some funny parts and Downey's performance is hammy and good, almost like he knows the script is crap so he just has fun with it.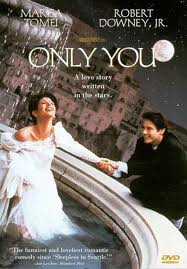 39. Only You: Ho-hum rom-com, with some really bad dialogue. The leads of Marisa Tomei and Mr. Downey are good however.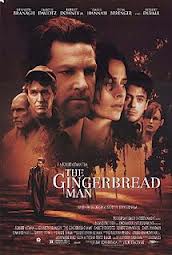 38. Gingerbread Man: Average lawyer movie, elevated by some truly terrific performances. Kenneth Branagh is great.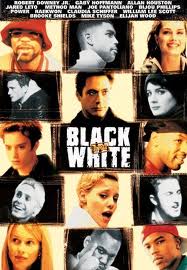 37. Black and White: Not the best movie dealing with race relations, but I have seen worse. RDJ plays a gay man married to Brooke Shields who is filming a documentary about white kids wanting to be black. Mike Tyson plays himself and smacks RDJ when he hits on him, so that was funny.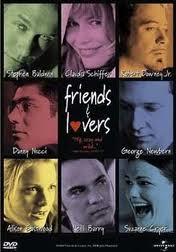 36. Friends and Lovers: Some funny parts are found in this comedy, especially Mr. Downey who plays a German ski instructor named Hans. Too bad you have to endure Stephen Baldwin as the lead in this movie.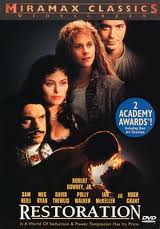 35. Restoration: Average period drama that is better when I watched it a second time. I wish Meg Ryan did not do an Irish accent however.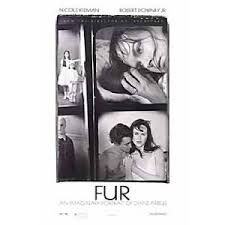 34. Fur: An Imaginary Portrait of Diane Arbus: This movie is weird but I liked it. You have to see it because it is too unusual to describe. Just know Nicole Kidman takes weird pictures and RDJ has werewolf syndrome.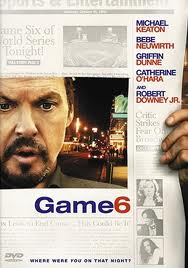 33. Game 6: Fun little movie with Michael Keaton as a playwright and RDJ as a critic of plays. Keaton is great in this movie.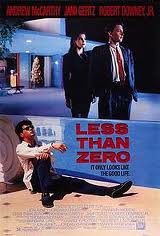 32. Less Than Zero: Hokey 80's movie but buoyed by tremendous performances by all actors. Downey's spiral into drug addiction is scary how well he pulls it off.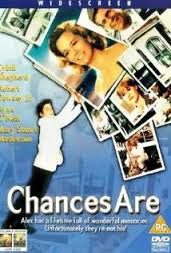 31. Chances Are: Fun little fantasy comedy. If it wasn't so cheesy it would be higher on my list, but hey it has Rod Stewart's "Forever Young" in it, so that's super cool.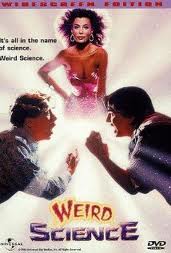 30. Weird Science: Classic John Hughes 80's teen comedy. RDJ plays a bully and is pretty funny. But come on we all watch this for Kelly LeBrock..Hello!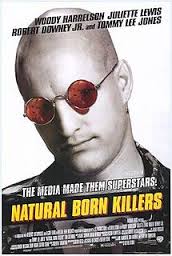 29. Natural Born Killers: Amazing performances that are hindered by Oliver Stones insane directing. Hats off to Woody Harrelson, RDJ, and Rodney Dangerfield.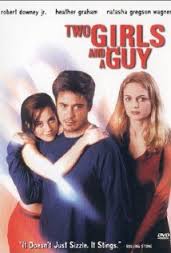 28. Two Girls And A Guy: If there was a movie that showcased how talented RDJ is it might be this one. He sings, dances, and does a Shakespeare monologue.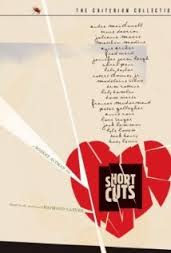 27. Short Cuts: A 3 hour long movie that follows different LA couples over the course of a couple weeks. All the actors are great in this movie, and big shout out to Jack Lemmon who has a monologue that will make you cry.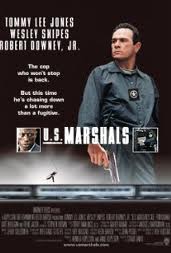 26. U.S. Marshals: Sequel to The Fugitive and it could never live up to it. US Marshals does feature an amazing plane crash and Tommy Lee Jones is in fine form again.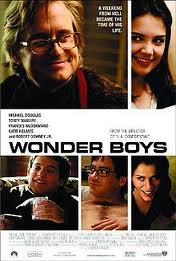 25. Wonder Boys: This is a fun little movie. Michael Douglas is great as a professor trying to write a follow up to his smash first novel. Mr. Downey plays his promiscuous editor who's reputation has taken a hit.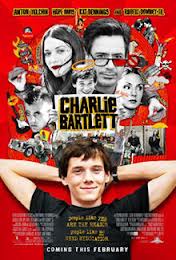 24. Charlie Barlett: Fun movie about a high school kid that has some serious ADD. RDJ plays the principal of his school and the father of Charlie's crush. Mr. Downey is great as a damaged father and man.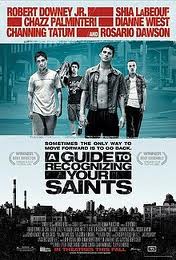 23. A Guide To Recognizing Your Saints: A very powerful drama about where you come from and where you are. Robert Downey Jr is great but so too is his younger version played by Shia LaBeouf.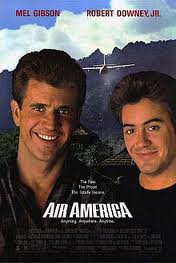 22. Air America: Cool true story about pilots in Vietnam delivering supplies. Too bad there is a lame sub plot involving Nancy Travis.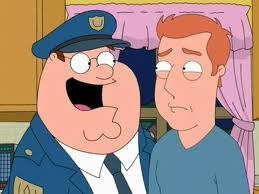 21. Family Guy; The Fat Guy Strangler: Not a movie but a really funny episode where RDJ plays Lois' crazy brother who murders fat guys. Downey's son loved Family Guy and he reached out to the show to see if there was anything he could do, and this is what they came up with.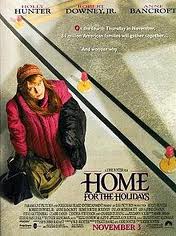 20. Home For The Holidays: Families can be tough and this movie does a great job at capturing that dynamic. Holly Hunter is great so too is her gay brother played by…Robert Downey Jr.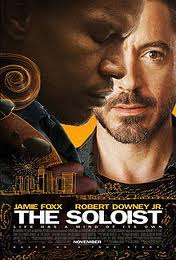 19. The Soloist: Guess what? The performances are superb in this movie too! RDJ plays a journalist who discovers a homeless genius played by Jamie Foxx.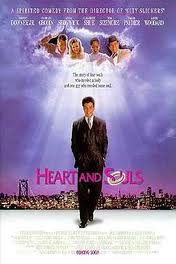 18. Heart and Souls: Corny? Yes. Heartfelt and funny? Hell yes.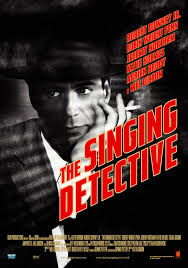 17. The Singing Detective: This movie is really strange, but I love it. Killer performances all around and a standout soundtrack are just two of the selling points of this movie. Give it a try.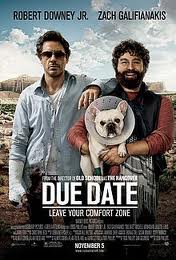 16. Due Date: Really fun road trip movie and RDJ and Zach Galifianakis have tremendous chemistry together.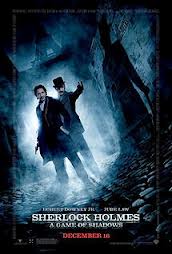 15. Sherlock Holmes: A Game of Shadows: Downey as the worlds greatest detective is awesome. The movie is cool and Guy Ritchie knows how to make things cool.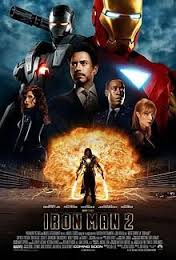 14. Iron Man 2: Follow-up to the smash hit Iron Man, it doesn't quite soar to the originals heights but its still a good film, and any excuse for RDJ to be Tony Stark is a can't miss.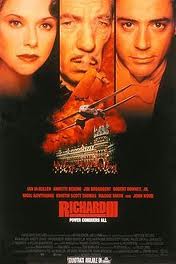 13. Richard III: This is Ian McKellen's movie but RDJ is good in his limited time on screen. The movie is fantastic. A must see for any Shakespeare fan.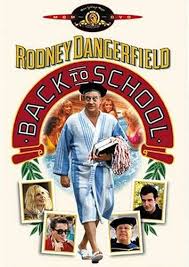 12. Back To School: One of my favorite 80's movies and my favorite starring Rodney Dangerfield. Just some silly fun.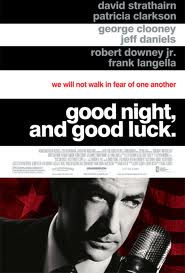 11. Good Night and Good Luck: I love this movie. It is so engrossing and it all has to do with the actors involved. George Clooney knows how to make good movie and this might be his best.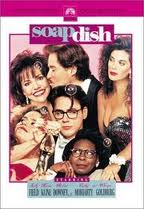 10. Soapdish: The biggest surprise for me watching all of Downey's movies was how much I loved this movie. It is so clever and smart, not to mention extremely funny. RDJ plays a producer on a soap opera that is about to kill off it's long time star the amazing Sally Field.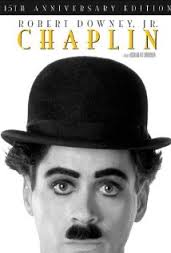 9. Chaplin: Robert Downey Jr is absolutely owns this movie as Charlie Chaplin. He earned a very much deserved Academy Award nomination for this role.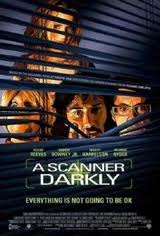 8. A Scanner Darkly: This movie is badass. It looks great and is very cool. I did not think I would like this one but was pleasantly surprised how cool it was.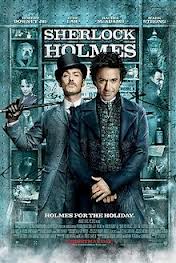 7. Sherlock Holmes: Making Victorian England cool one punch at a time. RDJ is super cool as the super sleuth.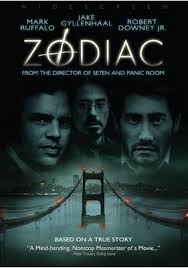 6. Zodiac: Amazingly shot, scary, and wonderfully acted. This is a great film. I rewatched this recently and fell in love with it again.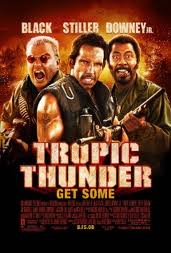 5. Tropic Thunder: Downey plays an award winning Australian actor, who for his latest role plays an African American in Vietnam. Yes only Mr. Downey can play the part of Kirk Lazarus.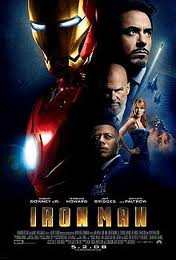 4. Iron Man: Totally sweet super hero movie. Tony Stark is a role that RDJ was born to play. Can't wait for the 3rd movie.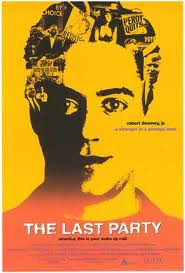 3. The Last Party: I love this documentary that RDJ shoots during the 1992 Presidential Election. You can't own this on DVD but I recommend everyone to rent it for $2 on Amazon.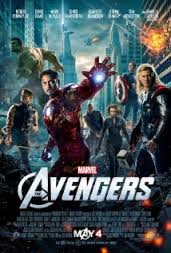 2. The Avengers: Wow. This movie is all kinds of awesome. All the action and all the great characters make this one unforgettable film. This is what summer movies are all about.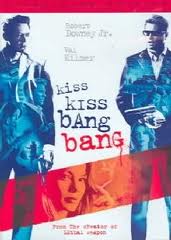 1. Kiss Kiss Bang Bang: This is still my favorite Robert Downey Jr movie. It is a great action comedy movie. You can get the Blu-Ray for $7 on Amazon, so do yourself a favor and get it now.
I hope you have as much fun reading this as I did watching all these films. I also hope that you too find an actor who's work you can watch over and over again.
About the Author: Ryan
As far as nerds go, there are not many reeler than Ryan. His love for movies is unmatched. He also loves comic books. When you combine comic books and movies Ryan is at his happiest. He enjoys all forms of pop culture and prides himself on knowing more then average nerds. Ryan has a couple of characters he prefers over the rest, first and foremost is Spider-Man. He also loves Ash from the Evil Dead. Ryan also enjoys Finishing people in Mortal Kombat and hopping on Goombas. He has attended Comic-Con and several Starfests with his good buddy Brad. He is amazed on how awesome Brad is at designing Reel Nerds pages. But don't tell Brad he needs to stay humbled. Favorite movie: Army Of Darkness Favorite Genres: Action, Horror, Comic Book, Comedy