Welcome back to the Reel Nerds Podcast Fantasy Movie League for Week 3!
This weeks Perfect Cinema was anybody's guess. While it was expected that Blair Witch and Bridget Jones' Baby were going to compete with Sully for first place this week, the reality is that those two movies barely made a dent in Sully's box office. Radley Cinemas doubled up on this, as well as the better than expected returns for Snowden and the Best Performing movie of the week of Kubo, and easily won this week's contest. Newcomers Detanatormonkey and Tyler Perry's A Madea Cineplex managed to climb the rankings quite quickly and PeterParker has finally climbed out of the basement thanks to Jason's Farthouse leaving three screens open this week and losing $6 million from his total which would have put him above most everybody. Movies After Ass, despite assurances he would pick a lineup this week, is once again a taco.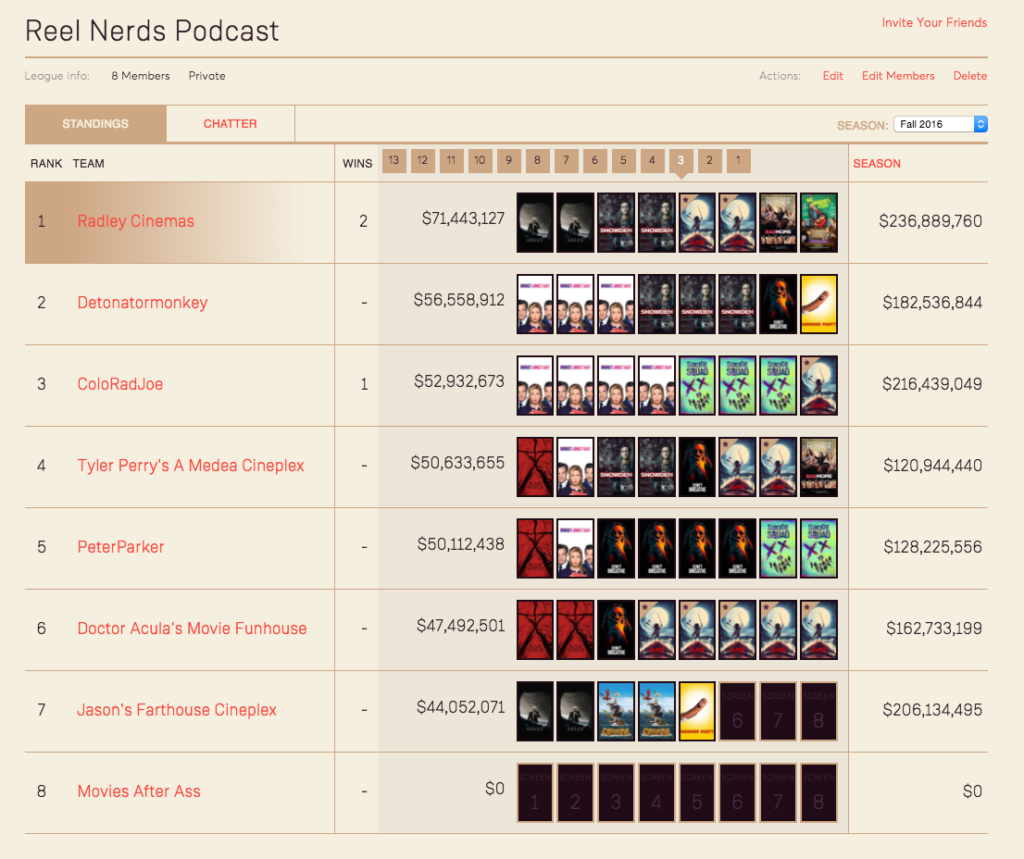 Every week Ryan, James, and Brad of Denver based Reel Nerds Podcast attend a new movie and then we podcast our experience to the world. We also share news, opinions and reviews of movies, comics, video games and pop culture! Turn off your cell phones and save the chatter for after the credits!