It's time to embark on another thirteen weeks of box office hypothesis! The Awards 2017 season begins now!
Sadly, the Reel Nerds Podcast league lost a member this week when Jason's Farthouse Cineplex shuttered its stinky, elitist doors. Too bad, but more American money for the rest of us!
Apparently, historically, the week after Thanksgiving sees a dive in box office returns, however, The Edge of Seventeen saw a better than expected bump, making it this week's BP. Unfortunately, no one in this league played it, which is why without that advantage, all our teams hovered around the same total. A PC of 1x Moana, 3x Arrival, 4x Edge would have netted you $69,504,808.
ColoRadJoe claims the first win of the season, while Doctor Acula's Movie Funhouse claims 2nd despite not changing his lineup for the third week in a row. Fall Champion Radley Cinemas starts this season in 3rd after foolishly believing in Allied while PeterParker, again, begins on the wrong foot, this time leaning on Doctor Strange. He'd almost be last if not for Movies After Ass who apparently is chasing another bag of tacos.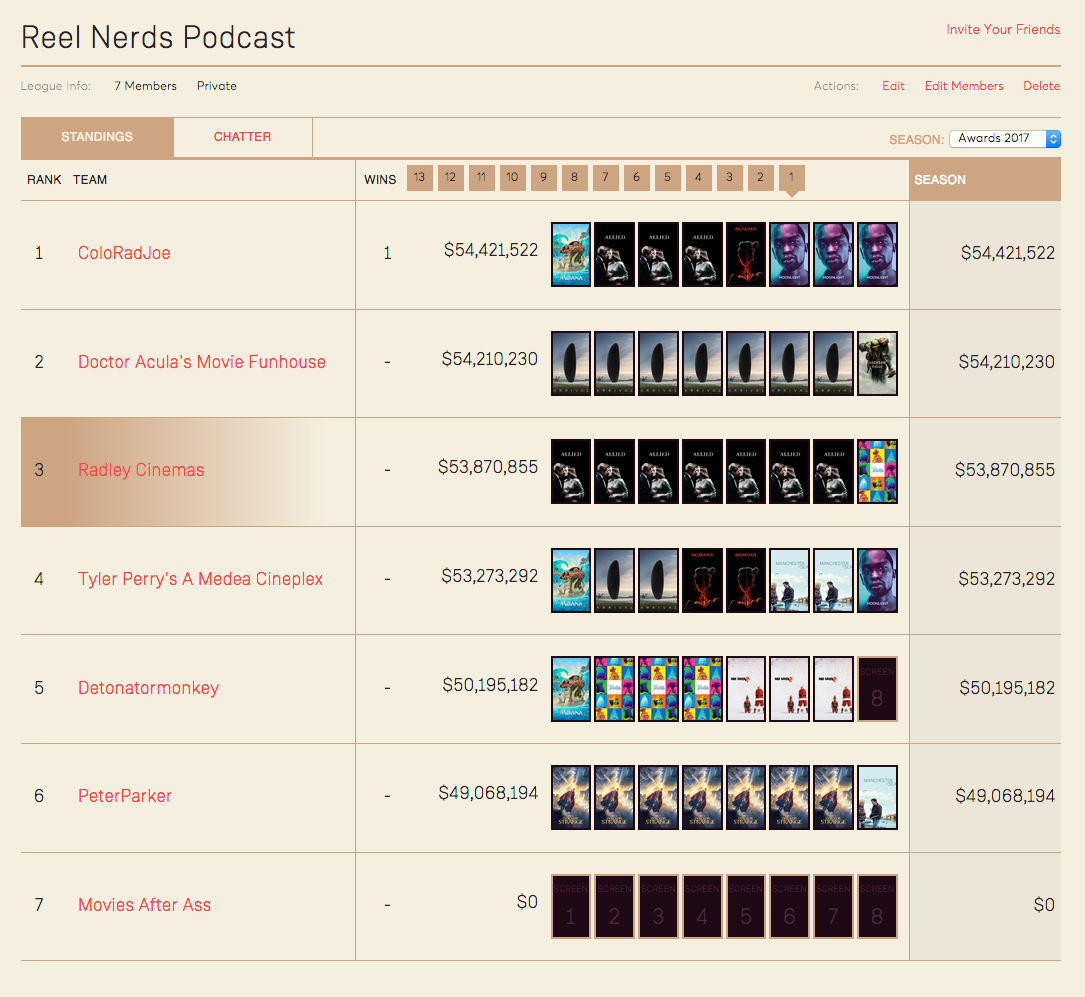 Every week Ryan, James, and Brad of Denver based Reel Nerds Podcast attend a new movie and then we podcast our experience to the world. We also share news, opinions and reviews of movies, comics, video games and pop culture! Turn off your cell phones and save the chatter for after the credits!