I don't know where to begin this week except with that Moana being the Best Performer was out of left field to all of us except for Movies After Ass who, finally set a lineup after however long, set at least one screen of it in his lineup. It didn't change his fortunes, but he's gaining ground. Meanwhile, the rest of the Reel Nerds league rested on Rogue One and whether to play a Friday screen or combine Saturday and Sunday. The Saturday/Sunday combo prevailed, flipping last week's top three teams to the bottom and sending Doctor Acula's Movie Funhouse to victory, yet again with Arrival in play. Playing Arrival also helped boost Detonatormonkey to second place, with Tyler Perry's A Medea Cineplex taking third.
Overall, there's not much separation for our teams, so each week is still anybody's game. With Rogue One holding over predictably large numbers and releases like Sing, Passengers, and Assassin's Creed entering the mix, it's going to me more difficult to pick a lineup next week.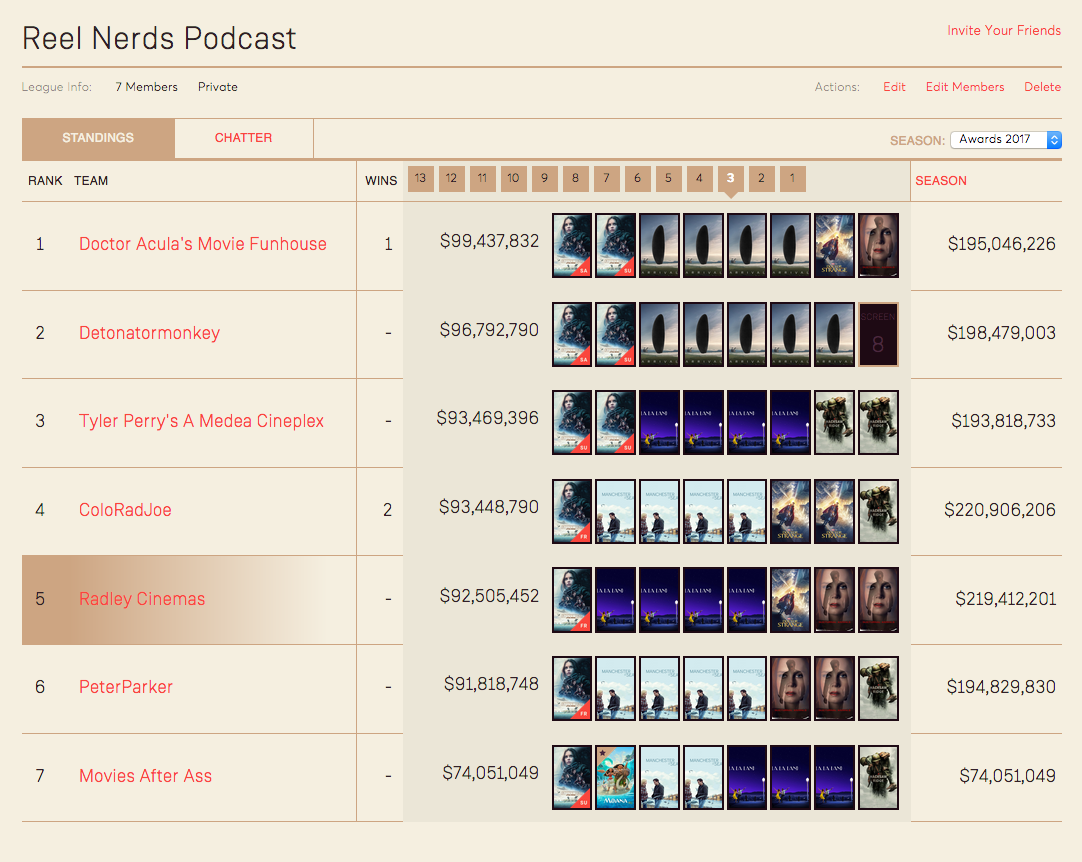 Every week Ryan, James, and Brad of Denver based Reel Nerds Podcast attend a new movie and then we podcast our experience to the world. We also share news, opinions and reviews of movies, comics, video games and pop culture! Turn off your cell phones and save the chatter for after the credits!